Vouches
I have known Tim, since Summer 2014, through helping a few cryptocurrency related groups in parts of Africa, including SLLG, and Dream Bitcoin Foundation. We have been working together one these projects since then and helped form the African Umbrella Trust Organizaton Network (AUTOnet). We met on the last day of the TNABC 2015 and enjoyed dinner with fellow members of our organization. We have become friends and I trust Tim completely.
I've know Tim since around 2016 and have worked on various projects with him. He knows a lot about Crypto and Bitcoin and Bitcoin ATMs.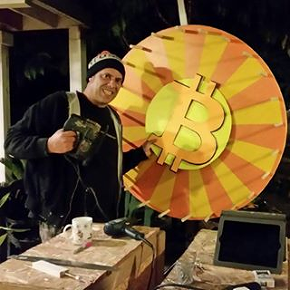 0.05% base fee
+ 2% dispute fee
ranked #1520, top 1%
3 total, 100% positive
3 total vouches
ezcoinaccess, autonet, african, umbrella, trust, organization, network, marketing, promotions, production

Tf7JN2JUJdLHpuRMECEtTkP7odpvbp4r3LV
I started my company, ezCoinAccess(.com) in March, 2014 with the purpose of deploying BTM's and creating a simple and often first ease-of-use introduction to people interested in the bitcoin and cryptocurrency eco-sphere. It was important to me that our 2-way BTM machine (by BitAccess) could accept any denomination of bills, including $1.00, just so new-comers might be able to dip their toe in. We launched our first 2-way machine on Dec. 13, 2014 in Orange County, CA (HERE: www.ARTICinfo.com). Beyond that though, our name, "ezCoinAccess" holds a broader philosophy, particularly when it comes to "banking the unbanked."
For the past several months, myself, Daniel Bloch (co-founder of College Cryptocurrency Network) and a number of others, here in the U.S. and abroad, have been working on spreading the Bbitcoin message and its adoption, as well as working on enabling global commerce with several Liberty and Entrepreneurial Groups on the ground in Africa. This project became bigger than what I was doing with ezCoinAccess, and together, we created the idea behind "AUTONet: 'The African Umbrella Trust Organization & Network.'" The purpose is to bring several groups together under the same "umbrella" to share materials for their bitcoin teachings and Meet-Ups, and to encourage them to work together "under one umbrella" on their projects, in unity; as well as helping enable commerce for their local citizens and countrymen - in bitcoin. We have developed strong relationships in Sierra Leone (through Mustapha Cole at Sierra Leone Liberty Group), Ghana (through Phillip Agyere at Dream Bitcoin Foundation, Ghana), in Botswana (with Lady Bitcoin Botswana: Aka: Alakanani Itireleng and Satoshi Center Pty. Ltd), Katherine Atuhaire (AKA: Katie Kat @ Uganda Bitcoin Network), Zimbabwe (with Tawanda Kembo and others who are developing a cheap 2 way BTM with a base price of around ~$600 USD), in Kenya and Eastern Africa (through African Digital Currency Association), and in a few other countries there, as well (totaling 8, at present). AUTONet's "trust umbrella" is symbolized in the image of the mightly Acacia Tree.