Activity feed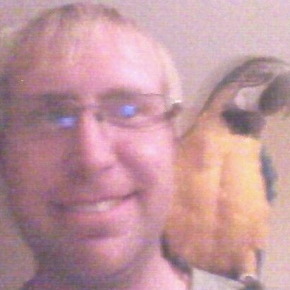 0.007 BTC base fee
+ 0.003 BTC dispute fee
ranked #1021, top 1%
2 total vouches
az, arizona, phoenix, cs, asl, lds, eagle scout, arbitration, honest, non-disclosure, fair

Tey5fYNDuTHvcyUH1rjZbJddQ3xyo1Lv9WV
My mother is department chair of a high school computer science program and I earned my own associates in compsci in 2004 so I am very computer literate. I have been active in online internet communities as far back as the very early 2000s where I was active on the now defunct LWS message board (like SA except its not around anymore). I try to learn at least standard greetings in as many languages as possible and have close friends I can gain assistance from, on demand, that are native speakers in many languages including Arabic, Vietnamese, Japanese, Spanish (Castilian, Mexican, and South American variants), Tagalog among others and even have basic conversation fluency in ASL due to a past two year long romantic relationship with a deaf person.
I am also an Eagle Scout and was raised in the LDS faith (which members of generally have a very well deserved reputation for honesty) I hail from Chicago but have lived in the Phoenix area almost my entire life and have developed a reputation for honesty while at the same time have enough world experience that one has to get up pretty early to run game on me.
Lastly and most importantly I hold myself to a very strict policy of non-disclosure. If sensitive information is involved, I have a history of being able to keep secrets even under interrogation. I will under no circumstances divulge any information I am privy to for any reason whatsoever including facing potential legal ramifications, and I have a local attorney on retainer which I would use if such a situation arises. The only exceptions to this involves intentional killings of humans. I will divulge information to prevent the murder of person or if I believe it involves terrorist plots. Anything apart from that will never be disclosed by me without the permission of other involved parties.
I also have two judges I count among my personal friends including one federal judge I would have available to seek advice from if I ended up in the middle of a particularly difficult dispute.
If you wish to use me to provide arbitration, feel free to contact me and feel me out in a conversation, and I am prepared to give proof that every statement I have made is accurate.