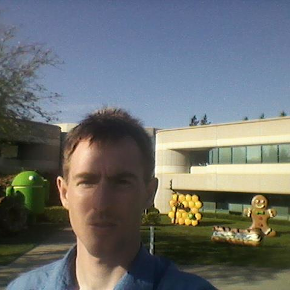 0.38% base fee
(0.000021 BTC min)
+ 1.62% dispute fee
(0.0021 BTC min)
ranked #2, top 1%
166 total, 98% positive
239 total vouches

TexkoEXkBgAGA1spcFjJUZ5wUjz395i9TTu
Impersonators out there, verify a link in to/from where you trust the name/reputation.
If going off site get the trade details pgp signed. If you don't know pgp use keybase. Not telegram. Read the site faqs.
Arbitration suggestions:
Email me to get my attention to accept the trade.
DESCRIBE THE ITEM BEING TRADED CLEARLY. You want me to arbitrate an air guitar or what?
Include in your contract the contact method being used. And pgp keys Document your proof as if you need to dispute, evidence is harder to collect after it's needed. Pagesigner for web page proofs.
Be clear in your contract. Item being sold, item condition, or for currency account involved. What communication is used. Without signatures screenshots have less value.
Digital items put the hash in the contract.
ETHICAL HACKING. Buyer must prove ownership of box. OR seller must provide CISSP or other certification proof.
For Higher value frequent trades manual setup of an electrum multisig wallet is suggested.
Escrow doesn't protect you from charge back after it's released. Do your due diligence.
Best Times 9a-5p gmt -7 possible times 6am-2am
Will Arbitrade trades legal in USA, and your location. No violating TOS of other sites.
If you would like to to trade with me- use similar rates and volumes as advertised on agora, and have good reputation.
Please Use My Referral Links https://linktr.ee/opticbit
Mycelium Local Trader: 1Fy6zL73CfBD73DdLUBRhh6HkquSCAHzbT
https://agoradesk.com/user/opticbit https://localcryptos.com/profile/OpticBit https://localcoinswap.com/en/profile/OpticBit/
opticbit.id.blockstack
Loans https://btcpop.co/Profile/1841/br
Other https://bitnation.co/user/opticbit/ https://www.minds.com/opticbit https://flote.app/OpticBit
Openbazaar Verified Mod: QmcscQDiCuTSGxBeMD9qyXwRMcbLU5m9P1kupojYJdFdoh
BM-2cXdJKei36GTJPhfbfcuQGkymograha4fc
pgp https://bitbin.it/a50Kus24/ opticbit@protonmail.com
Crypto user. R/C Pilot SCUBA Diver