Activity feed
I know Nir for over a decade.
Jonathan is my personal lawyer, I know & trust him, he's a great guy.

I've been working with Jonathan for the past eight years. He's reliable, trust worthy, honest and professional. It is a pleasure for me to vouch for him.
You have to vouch for Nadav, well: he's the founder of Bitrated.
I know Ron, he's a good guy.
Hi,
I know Tom, met him in person. He's real!
I know Jonathan's work for years now, and also know him personally, I vouch for him.
I've been working with Jonathan for over 5 years now, as a legal counsel for a software development firm, an online marketing agency, and most recently for a startup in the cryptocurrency/Bitcoin field.
My experience working with Jonathan has been very pleasant. He is highly professional, extremely resourceful, and very trustworthy.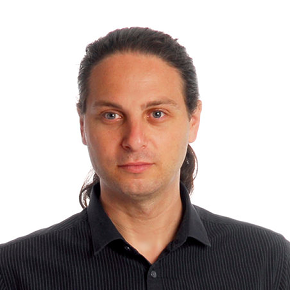 Free if not disputed,
0.5% dispute fee
(0.25 BTC min)
ranked #46, top 1%
6 total vouches
info@jonathanklinger.com

Tf8Qb6VUaNe2tswdcLmzFckSBRh6kGVPBPR
With experience in alternative dispute resolution, privacy, copyright, slander and crypto-currencies. I serve as a legal counsel (pro-bono) for the Israeli Bitcoin Association, the Israeli Open Source Society (Hamakor), The Israeli Digital Rights Movement and other non-profits, as well as Israeli start-ups and high-tech companies.
You can check my website at http://jonathanklinger.com
If you need my services, email my at bitrated [at] jonathanklinger [dot] com
Cost shall be paid mutually by the disputing parties. Parties have to fully disclose their identities, including residence.

Arbitration shall be held via Skype or Hangouts, video chat and shall include investigatory actions on my behalf if needed. Claims and responses shall be sent by electronic mail. Failure to comply with the arbitration shall be deemed as waiver of your claims.

The ruling is final and shall not be subject to appeal.

The ruling is legally binding, and shall include my legal and factual review and findings.

I shall be exempt from all liability relating to any dispute resolution.