Activity feed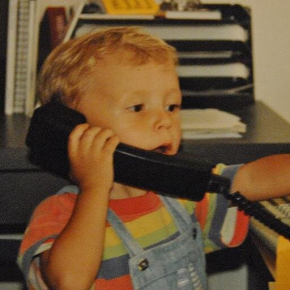 0.01% base fee
+ 0.01% dispute fee
ranked #921, top 1%

TeyqmysV7Je8RbUDfGujJZL4ytMVeskHKLQ
FactumEst Arbitration Service
I intend to provide fast, fair and easy arbitration. For a limited time I will offer both a free* and paid arbitration.
About Me
My name is Michael Magan. I live in Auburn, AL and believe in the importance of Bitcoin, cryptography and voluntary trade. I will try to promote fair and honest trade.
Website:www.magan.info Email: michael at magan.info
Confidentiality and Privacy
I will to the full extent possible avoid any disclosure of discussions about an on going or past arbitrations. I will allow parties, to the extent that they are willing to voluntarily take part in any and all agreements, and keep their identities private.
In some cases I will request the permission to post non-personal information about past cases to help establish a case law and reputation in the community*.
*Free arbitration will by default be published. They will not contain personal information nor will they contain what is being bought or sold rather it will discuss the matter in impersonal terms such that reader could understand the general ruling.
Fee
Fees will be establish beforehand and will be determined based on the complexity of the agreement. My fees will be extremely reasonable and competitive. My fee structure reflects that for each case I will spend the appropriate time needed to ensure a fair outcome without breaking the bank.
Fees will alway be pre-established and written into the agreement prior to me accepting the agreement.
Fees will never be taken from any agreements that do not need arbitration nor will I take a fee when there is no ruiling. My fee will be taken out by the transaction that is created through the ruiling and thus I will not get paid unless there is favorable ruiling.
Agreements
I should be contacted prior to making transactions with me as the arbitrator unless I have expressly given you the permission to do so for future transactions. I never want to take on an agreement I think will be problematic or lead unfair rulings.
I am flexible on the terms of agreements. They must include all terms. I will not consider any terms discussed prior to the publishing of the agreement that are not also include in the agreement (this includes emails, phone calls, messages in bottles, etc).
Agreements must include valid ways to communicate between all parties.
Communication
Unresponsive parties will be considered to have breached the contract. To become an unresponsive party you will have received two emails, each a week a part and following the second final week you will be considered unresponsive and the ruling will be awarded to any and all responsive parties. Strict enforcement to ensure timely results.
All communication will be professional. No insults, threats or acts of violence. I reserve the right to rule against any or all parties who act in an unprofessional way during arbitration.
Code of Ethics
I will alway listen to both sides of the agreement and will do whatever possible and reasonable to verify any claims made by both parties. I will never get the authorities involved. I will strive to follow practical and ethical arbitration standards.