Vouches
ramjain has no vouches yet.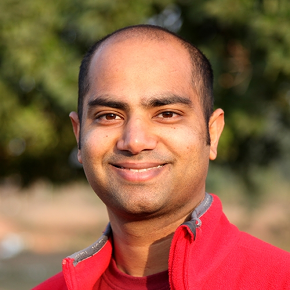 Tf2ADozqg3YjGPBS2Mt7RBVQb2yNAXzvQjc
Ram Jain (ERYT-500, YACEP) is a yoga trainer with more than 40000 hours of instructing experience. Ram has served for over 22 years in the field of yoga and philosophy instructing.
Ram was born in India, in a spiritual Jain Hindu family. His yoga and Vedic philosophy instruction began at eight years old years as he was sent to a Vedic school for his proper training.
Ram has prepared and practiced under traditional Indian educators like Guru Ramananda (from the Swami Sivananda lineage), just as current instructors like Paul Grilley (developer of Yin Yoga).
In 2007, Ram went to the Netherlands. Because of the language obstruction and the absence of any contacts, he did not find any job for one year. Struggling to survive, he began instructing yoga to few students in his living room. In most recent 12 years, his little class has formed into two enormous yoga ashrams: Arhanta Yoga Ashram India, spread more than 17 acres of land, and Arhanta Yoga Ashram Netherlands, spread more than 4 acres of land.
During his 22 years of teaching profession, Ram has worked with different life systems and physiology specialists and has created exceptional instructing, adjustment, and modification techniques.
Regularly called 'the storyteller' by his understudies, Ram is cherished for his ability to clarify complex concepts in basic words with the help of humorous stories. His main goal is to help people realize their potential and live a more conscious and prosperous life.
For more information visit at https://www.arhantayoga.org/ram-jain/