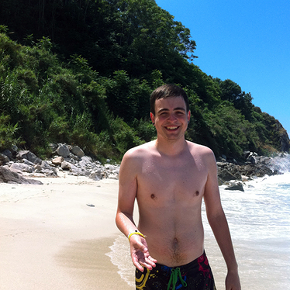 I started with Bitcoin in early 2013. I lost nearly everything that I've invested in just few weeks and sold the rest out of fear and frustration. Though I was disappointed at first I got back to Bitcoin in August 2013 and have been making money on it ever since.
I quit my boring IT job in a largest bank in Slovakia in June 2014 to fulfill my dream of living in Asia. I said to myself that I will never work again and if I had to trade my skill for money, it would only include something I truly love.
That love is Bitcoin.
Over the course of quite short period of time I managed to create multiple streams of passive income based around Bitcoin and its ecosystem.
I am living the dream and I urge everyone to do the same.
Check out my blog if you want to know more about me and my journey.
Also check out my recent Bitcoin project.