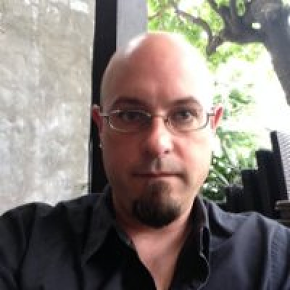 0.01% base fee
+ 2.5% dispute fee
(0.10 BTC min)
ranked #1098, top 1%
2 total, 100% positive
4 total vouches
escrow, arbitration, global, bitcoinatm, english, spanish, espanol, mexico, philippines, us, united states, america, europe, asia, hong kong, singapore, products, logistics, shipping, transport, international trade
terry@bitcoinatm360.com

TfEqya3HH1Tm5g2XvaoDtWRw7hapdZao6ZK
About
My name is Terry Woltman, I am CEO of BitcoinATM360. We buy, sell and broker new and used BitcoinATM units from major manufacturers globally.
Arbitration
In addition to using Bitrated for our own purchases and sales, we offer Arbitration services as well due to our escrow experience in running BitcoinATM360.
I prefer transactions that have some sort of agreement or contract stating the terms of the transaction.
Findings are legally binding, final, and not subject to appeal.
BitcoinATM360, and myself personally, are not legally liable for anything resulting from my role as a trust agent.